How Should Women Choose The Right Mountain Bike?
1. What are the design differences between women's bikes and men's bikes?

Because women and men do not have the same body structure, women are not actually comfortable riding smaller size men's bikes. Because of this, many brands have adjusted their mountain bikes to fit women's bodies. In principle, it is not recommended that women choose a smaller size men's bike.

The ratio of women's upper body to lower body is generally smaller than men's; women have wider hip bones; and smaller hands. Compared to men's bicycles, women's bicycle designs generally have shorter equivalent top tubes and handlebars, lower top tubes, narrower handlebars, smaller head tube angles, and wider saddles. Some brands even have a lower five-way height and a longer wheelbase.

The advantage of this design is that the shorter equivalent top tube and handlebar, suitable for women's shorter upper body, will not be embarrassed to reach the handlebar, or do not need to lie too hard. The lower top tube makes it easier for women to straddle the bike. The wider saddle is also suitable for women with wider hips. Narrower handlebars to accommodate women's narrower shoulder width. The lower height of the five-way and the longer wheelbase are good for the stability of the bike.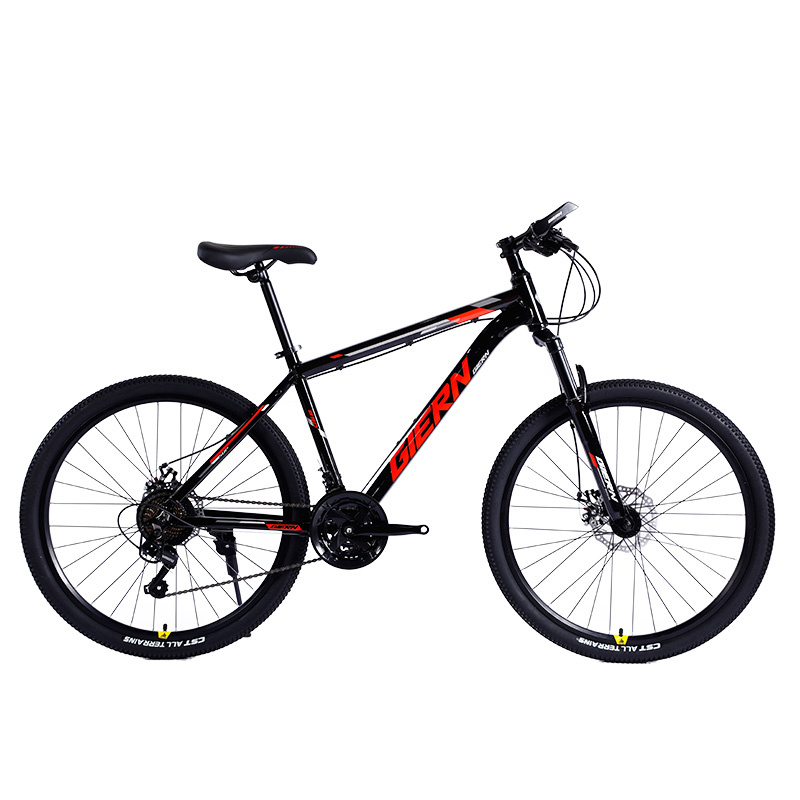 2、Understand how the surrounding riding environment?

Between most of the beginner female riders are mainly to leisure riding. In the process of choosing a bike, you may need to focus on the consideration of your surrounding riding environment how?
If you are in a mountain town, you will have to face dirt roads or steep slopes when you go out. Then a mountain bike with a larger flywheel and smaller cassette may be the best choice for you.

If you are in the city, a few dozen kilometers around a flat river, or you simply will not go to the wild off-road. Then a city bike, folding bike or road bike should be in your consideration, and will be a better choice.

Many entry-level female cyclists start out by saying, I want my bike to be able to go off-road and be able to ride in the city, causing many to choose very heavy resistance and larger mountain bikes, losing touch with the lighter riding experience and eventually giving up riding. In fact, how many girls will ride a bike to cross-country? I believe that the number will not exceed 10%, at most is riding, occasionally through some not so good road, for most of the ladies, no matter what type of ride will only slowly through.

So, here's the question: will you choose to ride hard most of the time for these occasional sections of bad roads; or will you choose to ride easy most of the time and just pass slowly when you encounter bad roads? The answer seems very obvious! Therefore, for most women, choose a lighter, can ride in the flat road very light leisure bike, will be a better choice.

3、The significance of the weight of the mountain bike for women

The weight of the bike for women, should be a special consideration. Of course, you have a strong male partner who is willing to help you bikery the bike upstairs every day, but you should also consider it for him, right?

A very light bike can make it a lot easier for you to pedal, a very heavy bike, you can ride just as well, but it requires a lot of wasted energy. Within your budget, if you can choose a lighter bike, try to go for a lighter option, a lighter bike will definitely do you more good than harm.